Brothers Home Improvement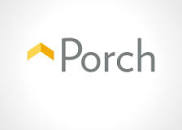 Brothers Home Improvement has been serving the design, remodeling and construction needs of Southeast Michigan for over 25 years. We are your one stop Professional General Contracting Company. Our projects include interior home renovations, decks, windows, kitchens, baths, basement remodels, and more. Brothers Home Improvement we believe the only way to run a construction company is with honesty and integrity. We don't cut corners and we deliver what you pay for. We stand behind our work 100%. The job is not finished until your completely satisfied.
PERSONAL ATTENTION
We are personally involved in every project and work with every customer on all options to produce a well thought out and cost effective project.